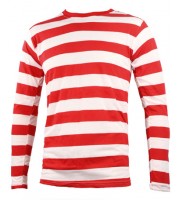 If you want to stand out from the crowd in any occasion or in your next family reunion then, creating custom t shirts is a fun project. But before creating appropriate custom t-shirts, there are few things which are important to keep in mind. One of the most important things you need to check is that a family logo or crest which look perfect on all type of t shirts. Pick a logo or size the family crests so that it looks good at various sizes. Choose a design which is simple and tells the story of your family, and then further have it sized to a medium print and this way it will fit everyone the same.
It is important to note that designing as well as making custom t shirts are two different things. You can design a custom t shirt by yourself, getting it prepared by someone else. As there are a large number of different print service providers available in the market as well as online on the internet specialized in preparing custom t shirts. You can choose one of the best for getting high-quality service.
If you want to make your own custom t shirts for a reunion then, first of all, you will need a computer program or a screen printing machine that allows you to make iron on decals or a special case. Another option which people usually try for getting their t-shirts printed is embroidery, which must be done with a special sewing machine and a computer. For the reunion of family or function makes sure to choose bright color t shirts. If you all are going to meet in amusement or outdoor park you will be able to easily find each other in the crowds by just only looking for the people who are wearing the same t shirts.
The style is another factor which you need to consider before buying custom t shirts. You need to consider different styles of t- shirts when ordering the shirts themselves. If you are customizing them with personalized names, make sure you have the right size for the right person before you put down the decal or iron on transfer.
If you are buying custom t-shirts in large amount made by a company then, ask for a discount. Many custom t shirt companies already discount for volume depending on how many you need and the color and style.