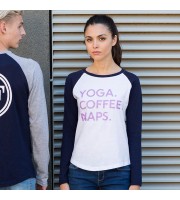 You must have come across the word 'custom clothing' often do you know that you can even be the one who designs the same. Custom clothing is no more a practice by professionals, it is now an art in which people love to be the designers rather the creators of their own clothes. This does not only allow them be the trend setters but the unique approach allows them to create impressive looks and enhance their personality in a unique way.
Custom clothing is something that must be practiced by everyone out there due to under mentioned reasons:
Create something that just belongs to you
Custom clothing is something that helps you be the creator of your own clothing universe. It provides you the privilege to create something that originally belongs to you. Custom clothing can actually help you create the best looks for you. No matter if you want to create a logo printed T-shirt, or print your designed image on the back of your hoodie, never miss out an opportunity to create something that belongs just to you.
Impart life to your creativity
You certainly want something innovative and creatve to be a part of your custom clothing. Design what your mind says and some well known merchandising like Plain T-shirts help you turn the same into your reality. It is indeed a way to pave way for your dreams and creativity.
There might be times when you have browsed enough but still not found anything that suits your taste and style. You do not need to do it anymore as you can create the things you like. All you need is to be clear in what you want and come out with the best custom clothing idea ever. You can even order the same for your friends in case you thing it would turn out to be good for everyone.
Custom clothing is something that falls under the affordable category. Nobody would want to design anything that is way too expensive. You can always create the best design and pass it on to some well established merchandising out there who would turn your dream true. They have an expertise in the domain and carry out the work at an affordable price range with assured quality.
Feel better about yourself
Everyone feels better when they know that they possess something unique and classy. Custom clothing is the easiest way that helps you feel the same. So no matter what event you are heading to, you can be the creator of your own designs. You do not have to get jealous any more by seeing other people wear personalised clothes, you can upgrade your wardrobe with the same too.
Custom clothing helps you retain who you are as you will choose something you like and use the same to reflect your true personality. So next time you go for custom clothing design something you want people to know about you.